Schedule a Kia Oil Change in Las Vegas Today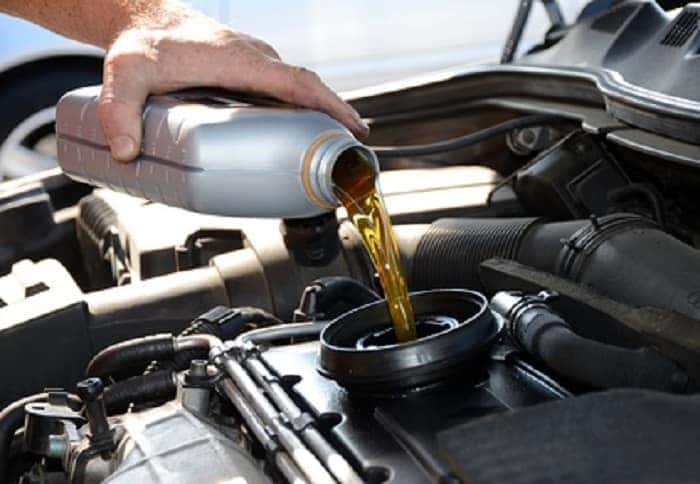 When it comes to your next Kia oil change, turn to the team at Jim Marsh KIA in Las Vegas. We're not just dedicated to putting you behind the wheel of the new or pre-owned Kia vehicle to fit your driving needs. We also want to keep that car safe, efficient, and comfortable on every ride, with reliable Kia service and care.
Benefits of a Kia Oil Change
There are many benefits to scheduling routine oil changes for your Kia vehicle. Here at just a few:
Vehicle Safety: Fresh oil helps to keep your engine cool, lubricated, and protected from the dirt and debris of the road. Routine oil changes are essential for maintaining vehicle safety and responsiveness on every ride.
Savings: Low or dirty oil can affect the health of other parts and systems in your vehicle. Changing the oil regularly will help you to save money on repairs and replacements over time.
Efficient Driving: The cleaner your oil, the more efficiently the vehicle is going to drive. That means you'll save time and money at the pump.
Maintained Vehicle Value: Your vehicle will maintain more of its value if you get routine oil changes and care. If you're planning to sell or trade-in down the line, comprehensive service history can help you get your car's worth.
Comfortable Driving: There's no better way to keep your vehicle safe and comfortable on every ride than with routine oil changes and care.
Why Schedule an Oil Change at Jim Marsh KIA?
There are many reasons to make Jim Marsh KIA the Kia dealership you turn to for repairs and services, like oil changes. We offer a wide menu of vehicle services, and our expert technicians use Kia parts you can rely on every time.
We also offer rolling specials and deals on parts and services, so getting the care you and your vehicle deserve doesn't have to break the bank.
For more information on Kia oil changes and to schedule your next oil change in Las Vegas, come down to Jim Marsh KIA today.