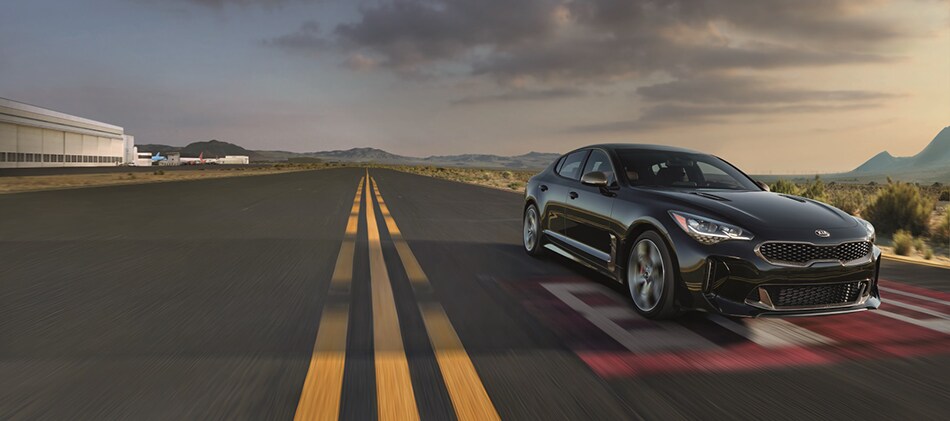 Thrills at the Wheel are a Common Expectation with the All-New 2018 Kia Stinger
If sports sedans that make your heart race and your adrenaline pump are the vehicles that you value the most, then you are really going to be enamored with the appeal of the all-new 2018 Kia Stinger, a new Kia model that we are proud to carry here at Jim Marsh Kia. Featuring twin-turbocharged engines, advanced UVO infotainment and premier interior comfort that is uncompromising, your experience will be thrilling by design every time that you climb in and commence with your commute.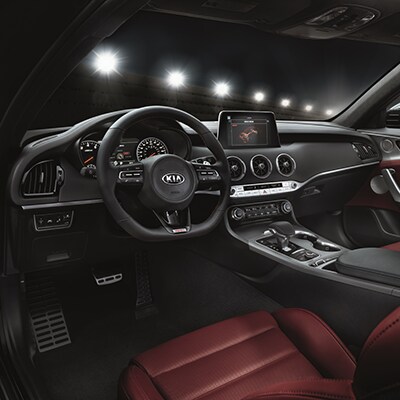 Dynamic Options Under the Hood
The base twin-scroll 2.0-liter turbocharged engine is explosive for quick-twitch acceleration and burst when you need it. Featuring 255 horsepower and 260 pound-feet, this powertrain impresses on multiple levels with 25 miles per gallon combined fuel economy in addition. If you opt for the 3.3-liter twin-turbocharged V6 engine of this model, you can enjoy even more potency through 365 horsepower and 376 pound-feet. Both paired with eight-speed automatic transmissions, you can expect smooth travel with plenty of highlights in this new Kia sports sedan.
Interior Cabin Technology and Seating
With standard leather seating and numerous power-adjustable seating options, the 2018 Kia Stinger makes sure that luxury level comfort is consistent for both you and your family. UVO infotainment is available with two touchscreen interfaces and a voice-activated navigation system for digital control in the front of your vehicle, as standard Apple CarPlay and Android Auto integrate the best of your mobile device into the drive.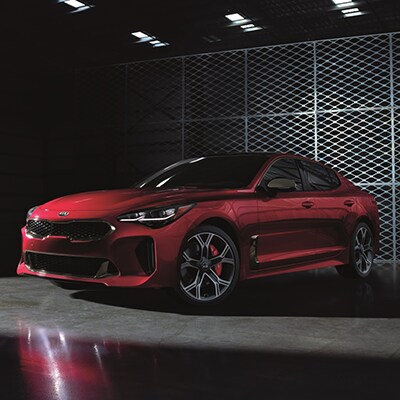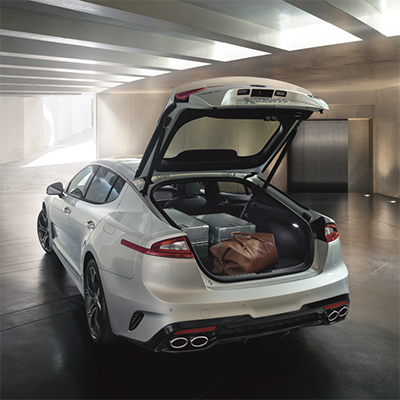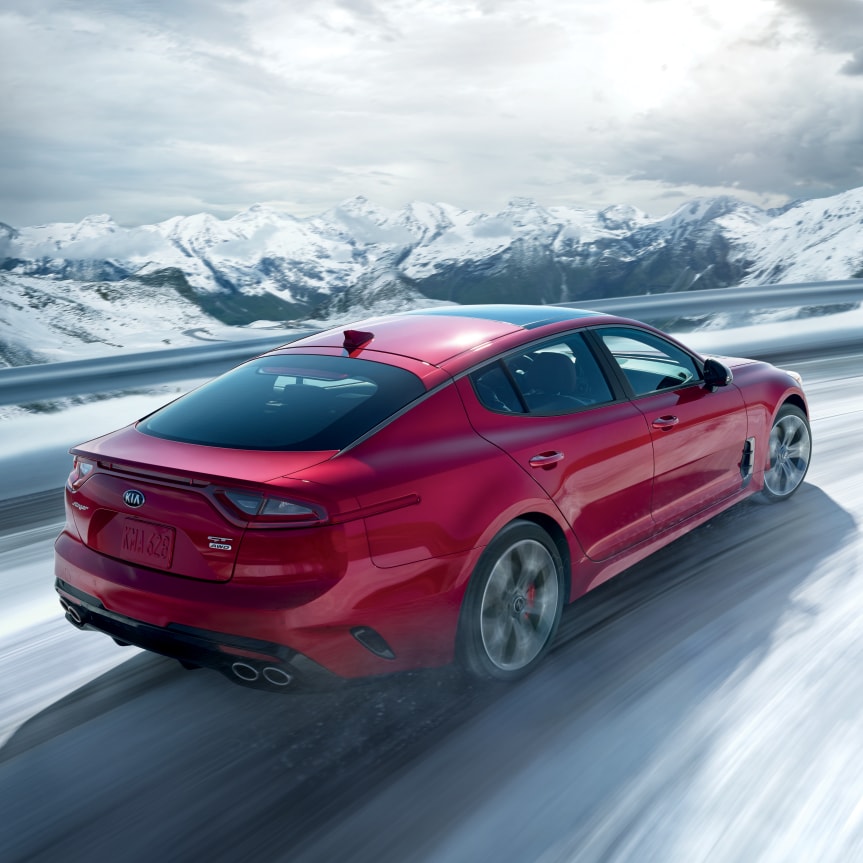 Exterior Design and Features to Keep an Eye on
With an emphasis on wind reduction, aerodynamics and a striking ride, the 2018 Kia Stinger features an athletic appearance that will resonate with those that you pass by. An available sunroof with power sunshade, a standard smart power trunk, and available dual-lens full LED headlights help you to make adjustments on the go, store cargo with ease and enjoy premium visibility.
We welcome you to inquire about the availability of the all-new 2018 Kia Stinger here in our showroom today, and chat with our team about the different features that you can expect to enjoy on the open road with this new Kia model.
View All Kia Inventory