Does Kia Make a Truck?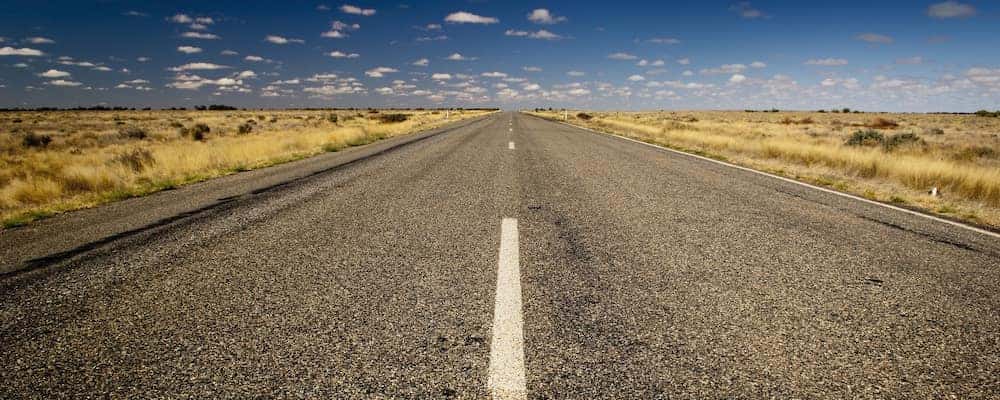 Does Kia make a truck? Although the Kia Bongo cabover truck has been popular in South Korea for almost four decades, Kia does not currently offer a pickup for the U.S. market. However, with rumors of a new Kia pickup truck gaining traction, we couldn't be more excited to share what we know with Boulder City and Pahrump drivers.
A New Kia Pickup Truck?
Speculation on the new Kia pickup truck has been mounting for years, but we now have some confirmation that a new Kia pickup will arrive before the mid-2020s. Whether it will come to the U.S. is still uncertain. Here's what we know for sure:
Hyundai, a sister company to Kia, released their own Santa Cruz pickup concept all the way back in 2015. It featured a unibody construction, rather than the classic body-on-frame design employed by the hardest-working pickups.
When a new Kia Mohave SUV was previewed in Seoul in 2019, many wondered if it would serve as the basis for a new unibody pickup truck from Kia. The release of the Kia Telluride for the U.S. only added another layer to these guessing games.
According to the Chief Operating Officer of Kia Motors in Australia, Damien Meredith, Kia will start selling a new pickup truck in either 2022 or 2023.
The Facts: According to Meredith, quoted in CarsGuide, the new Kia truck won't be a "lifestyle" truck with a unibody frame. Instead, the new truck will offer dual-cab and single-cab options, suggesting a classic body-on-frame construction. In the same interview, he suggested that diesel and petrol powertrains would both be made available–and that's very good news for the Henderson region's most adventurous, hard-working drivers.
So, does Kia have a truck lined up for the U.S. market? It's still too soon to tell, but you can count on Jim Marsh Kia to keep you up-to-date with the latest news.
Kia Concept Trucks
Does Kia make a truck? Over the years, they've built, previewed, and tested several!
However, despite the presence of these concept vehicles at high-profile venues like the Chicago International Auto Show, none has ever made it to production. Although rumors of the new Kia pickup truck have alluded to an all-new platform, curious drivers will definitely want to take a closer look at the Kia trucks of yesteryear:
Kia Mohave Truck
Years before the first Mohave-style SUV was released to U.S. markets as the Kia Borrego, Kia debuted the Kia Mohave Truck (KCV-4 Concept) in Chicago.
Although the Mohave truck was powered by potent 280-hp 3.8-liter V6 and offered rugged features like 4-wheel steer, it never entered full production.
The Borrego was discontinued in the U.S. after just one year, and later replaced with the Sorento, leaving many drivers wondering if Kia would go back to the Mohave truck concept it previewed in 2004.
Kia Soul'Ster
Did you know that the unmistakable Kia Soul was once reimagined as a pickup truck? That's right: In 2009, Kia released the Soul'Ster concept–an unconventional Kia pickup with at least as much personality as its namesake.
Like the KCV-4, the Kia Soul'Ster would never make it out of the concept garage. It looked a lot like a Kia Soul in the front, but offered a small pickup truck-bed in the back!
The promotional language discussed a standard 120-hp 1.6-liter base engine, and according to the same press releases, the Soul'Ster was expected to earn at least 30 mpg.
Was it the best of both worlds? Or a thought-provoking mashup that might have been better left on the drawing board? We think the Kia Soul'Ster had a lot of potential, but it's certain that the new Kia truck will be worlds apart!
Get the Latest Kia Truck News with Jim Marsh Kia!
With a new Kia pickup release date potentially on the horizon, we here at Jim Marsh Kia are on the edge of our seats. If you love the benefits of owning a Kia but desire rugged truck-like power, learn more about the Kia Sorento towing capacity. As always, drivers near Boulder City and Pahrump can contact us today for the latest information, or check our blog for updates! We can't wait to show you more about Kia features, like Kia UVO.
Learn More with Jim Marsh Kia
If you're looking for a fuel-efficient sedan for your Las Vegas drives, on the most efficient configuration, the new 2021 Kia K5 gas mileage achieves 29 mpg city/38 mpg highway with the Turbocharged 1.6L 4-cylinder base engine. If you were searching for the Kia Optima, the K5 has replaced the Optima for the 2021 model year….

The long-anticipated 2021 Kia K5 is in Las Vegas now, showcasing the latest engineering feats of a trusted manufacturer. But you won't just get great performance with the K5; the interior features a number of stellar standard amenities and tons of options for customization. Jim Marsh Kia takes a look at the 2021 Kia K5 interior below! View K5…

Are you looking for a spacious minivan that can better accommodate your growing family in Henderson? The2021 Kia Sedona interior boasts versatility, premium comfort features, and leading technology that will take your Las Vegas commutes to the next level. Jim Marsh Kia has created this in-depth guide on 2021 Kia Sedona interior dimensions, features, and more! New Sedona…